Safe, Effective, Affordable Las Vegas Pest Control
Your family's safety is our top concern.
Pest control isn't about killing pests. It is about health and safety. Sting-Rey Pest Control, ltd. keeps your family safe by eliminating the dangerous pests that not only carry disease but carry venom as well. Poisonous spiders and snakes are just a few of the dangers that lurk in this beautiful desert of ours. Regular pest control is the only way to protect your pets and family. Sting-Rey Pest Control, ltd. is also licensed and insured, which means you have nothing to lose except the pests in your home. Call us today and get started.
Get A Free Quote
KEYS
TO SUCCESS
Effective pest control is more than just spraying and hoping.
An effective pest control service takes knowledge, skill, and experience. Sting-Rey Pest Control, ltd. has all three in spades. We've been providing safe and healthy environments for families and pets in the Las Vegas Valley for over 30 years.
Learn more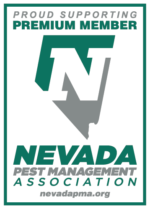 Sting-Rey Pest Control, ltd. is one of only a few pest control agencies in Southern Nevada that is a recognized specialist in Bee removal*. If you have a bee problem, learn more at the NVPMA Bee Hotline and then contact us.
As a BBB-accredited business with an A+ rating, you know you can trust Sting-Rey Pest Control, ltd. to act ethically and responsibly. We take our customer service very seriously, and our BBB rating proves it.
Las Vegas Pest Control
We use only non-toxic supplies to make sure there is no concern for you, your pets, or anyone else in your family. We are equipped to handle all kinds of pests commonly found in Las Vegas including; cockroaches, ants, scorpions, bed bugs, and more. We also offer no contracts, so there is no obligation to you and you can cancel at any time. Finally, our work is guaranteed, insured, and bonded. If you see pests at any time, just give us a call and we will come out and take care of it right away. You have nothing to lose.
Call Us Today!
WHO
WE ARE
We are a family-owned and operated business.
Freddie Reynoso has lived in Las Vegas since 1992 and has been practicing pest extermination for over 30 years. Freddie values customer service above all else and makes it his personal mission to ensure every customer is satisfied.
Learn More
WHY
US?
Not all pest control agencies are created equal.
Non-toxic supplies and exceptional customer service are what sets us apart from the others. We use only the safest and most effective chemicals that are also environmentally friendly. All of this at affordable prices. Sting-Rey Pest Control, ltd. is also insured and bonded giving you peace of mind.
Get Started
WHAT
WE DO
It takes more than a little spraying to be a successful Las Vegas pest control company.
The Las Vegas Valley has more dangerous pests than other places throughout the country. That is why it takes more than some chemicals to keep you and your family safe. Whether you have rats, scorpions, or need bee infestation control, Sting-Rey Pest Control, ltd. can help. Call us today and get started.
Get a Free Quote
Contact Us
Call us for no-obligation pest control quote!
Can't call? Use the form below and we will get back to you ASAP.
We take your privacy very seriously and would never sell or share your information. We hate spam too!